I really need to take the time to blog more often. My goal was weekly, but as you can see... it's been a couple of weeks since my last post.
Lately I have been working on Le Bebe Nest and deciding where I want to go with it. I have my first craft show two weekends from now on June 10th. I'm quite excited for it, but also anxious to see how it turns out. I have a whole lot of inventory at this point in preparation for the show!
After the craft show, I'm going to shift from the baby items I make now (a variety of things from pacifier clips to blankets to onesies) to quilts, blankets and gift sets (like burp cloths and bibs or burp cloths and a cute onesie). Maybe I'll throw in some nursery decor too... like buntings and wall art. :)
I have been SO inspired by all of the quilts I've been seeing in the blogs that I read. I've always admired quilts, more recently though, I've fallen in love with the more modern quilts. I am a huge fan, and have just started my first real quilt. When I say real quilt, I mean the ones that are more than just square blocks, like some of the ones I've had for sale on Le Bebe Nest in the past. Those are pretty simple, and though pretty, not all that complicated.
I love fabrics, so I'm really looking forward to designing my own quilts and getting to coordinate the fabrics. I adore fabric stores... I'm like a kid in a candy store! Check out some of the great quilts below for my inspiration!
Blog:
Red Pepper Quilts
Blog:
Film In The Fridge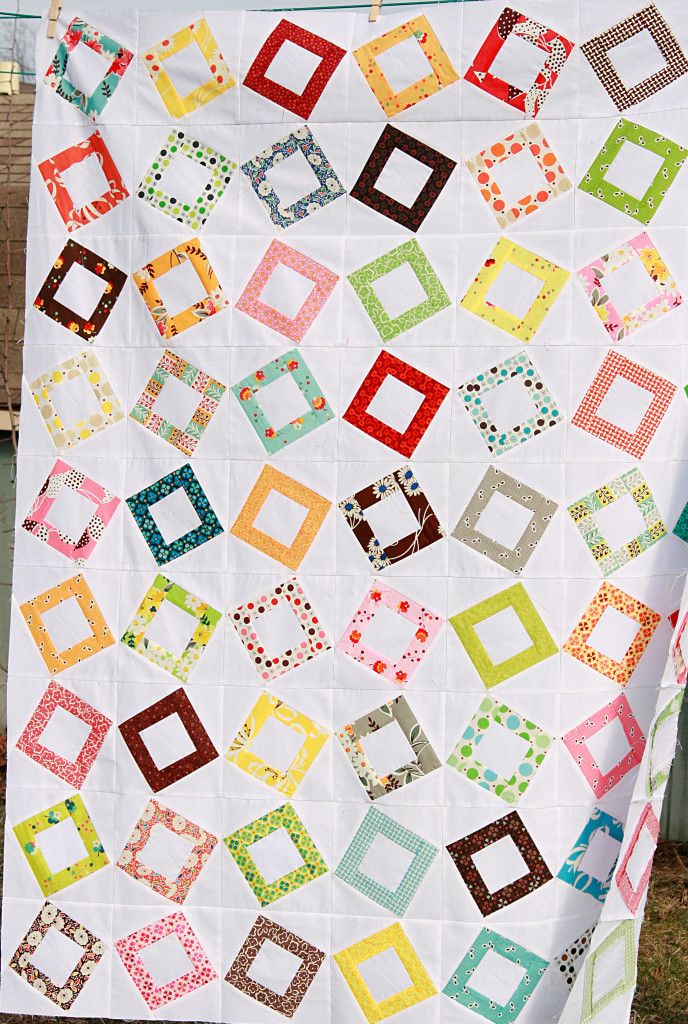 Blog:
Little Miss Shabby